Garbage Mitt /'garbij mit/
adjective WINNIPEG
A 100% Canadian-made mitt loved by many Manitobans over 80 years.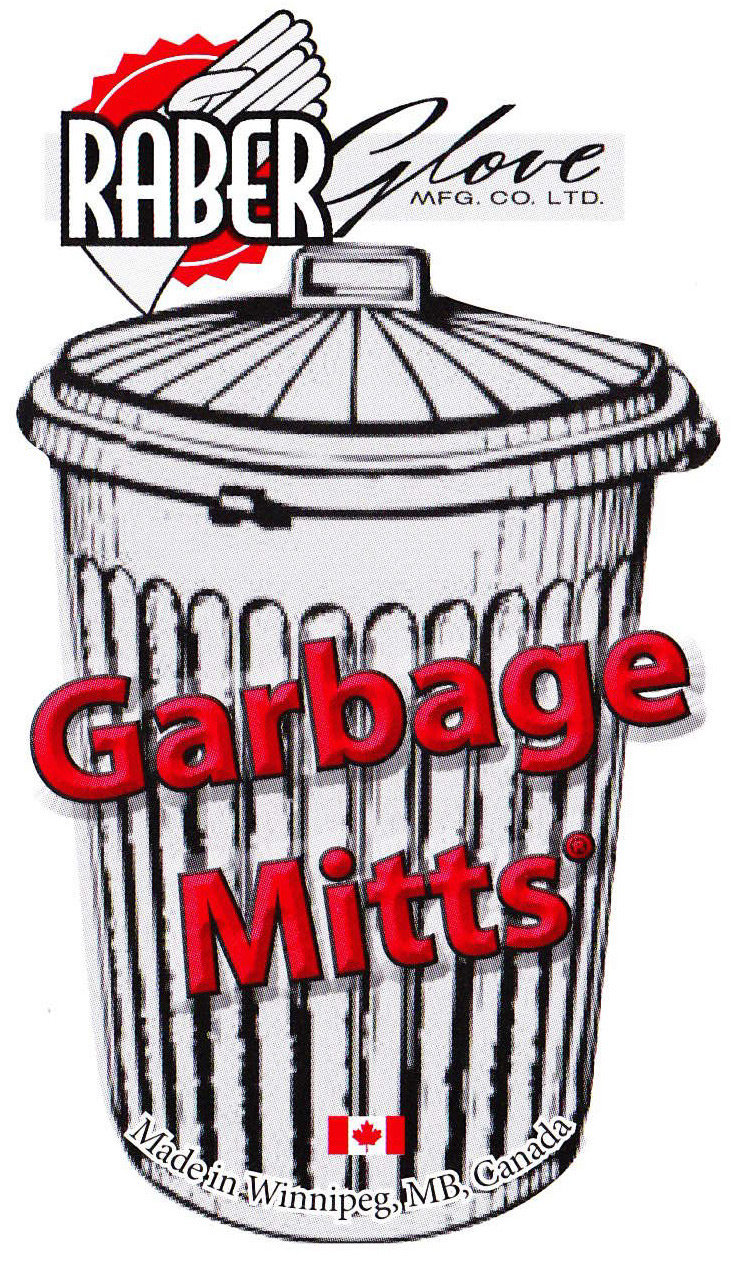 From humble beginnings to Manitoba icon.
For over eighty years the Raber family has taken the utmost pride in producing this homely, yet highly-esteemed mitt. It's part of our legacy as a 100% Canadian company and is part of Manitoba's history as well, (it's actually even listed as a "Manitoba-ism".) First manufactured for City of Winnipeg "Garbagemen", who spent long days working outside in Winnipeg winters, this mitt is a marvel of warmth and indestructibility.
It began as a simple, unlined cowhide mitt with a removable liner—tough on the outside, soft and warm on the inside. And it soon proved it's worth, keeping hands warm and protected while standing up to the rigors of a full day's work. It is a nostalgic fact that many kids wore Garbage Mitts® instead of hockey gloves, especially in pickup games of street hockey.
"Back in the day, these mitts were worn by the City of Winnipeg Garbagemen. It was felt that if they were warm and durable enough for those guys, then everybody wanted to wear Garbage Mitts®."
– Howard Raber
By far the most popular item in our product line, we received trademark for Garbage Mitts® in 2012.
We've produced hundreds of thousands of pairs over the years in several designs—lined, unlined, straight edge cuff, knitted cuff.
But one thing hasn't changed—our "Garbos" are still the go-to for outdoor enthusiasts: skiers, snow boarders, dog walkers and anyone who wants to brave Winnipeg winters with warm hands!