It's part of Winnipeg history & its got the worst name in the world.
An indestructible, 100% Canadian, cowhide mitt has become a Manitoba icon. Named for the hard-working garbagemen who made it famous, it endures as a star in our product lineup.
Our Garbage Mitts® are Making Headlines!
Winnipeg Free Press
March 1, 2022
One of our most beloved product lines was profiled by the Winnipeg Free Press.
Hands Down, Canada's Best Mitts
CAA Magazine
Winter 2021
Integrity is loosely defined as keeping a promise. A perfect example of something that keeps its word is Raber Glove Manufacturing's iconic Garbage Mitts®.
Bringing winter fun for all to the heart of the city
Winnipeg Free Press
By Rosanna Hempel, Sunday, 21 February 2021
Two young, first-time cross-country skiers eagerly started down a gentle slope in Central Park on Saturday afternoon before tumbling backwards in perfect synchrony, smiling. Their grandmother, Christine Haas, was on standby and jumped to pull them back to their feet.
It's our anniversary!
We're proudly celebrating 80 years. We wonder if, way back in 1941, Harry Raber ever thought that his glove business would still be around in 2021. That his commitment to high-quality craftsmanship and excellent customer service would still be what drives Raber Glove today. We know he'd be very pleased about this lovely letter from the mayor of Winnipeg—have a look!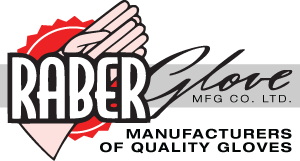 Testimonials
Dear Sir,
I grew up in Winnipeg always wearing Raber mitts during the cold Manitoba winter.
I was pleasantly surprised to find the same mitt at Cabela's this a.m.
Keep up the good work, what a great feeling it is to have a real pair of mitts again!
Yours truly,
Shaun Spelliscy, GEM OIL